Perforated Aluminum or Steel Strip Corner Beads for Walls Plastering Corner and Angle Trimming
Perforated sheet corner bead or angle bead, is a metal mesh strip attached along an inside or outside corner of two stucco walls. The metal corner trimming adapts to framing irregularities and helps trim the angle and corners of wall plastering. Perforated flanges are preferable for perforated corner beads. Also available with punched grounds. Perforated beads are available in multiple lengths to help reduce waste and minimize splicing. Simply fasten to the drywall for plastering. The perforated flange grounds 3/8", 1/2", 5/8", or 3/4" (1", 1-1/8", 1-1/4" and 1-1/2" special size) to suit all needs. Processed from round hole punched sheet mostly.

Materials: Aluminum, Stainless Steel, Galvanized steel or zinc plated steel sheet.
Features: Firm strength, good corrosion resistance and sharp angle, easy to use.

Perforated Mesh Angle beads offer multi-type, suitable for different wall types.
It has the featured of impact resistant, anti-bumping.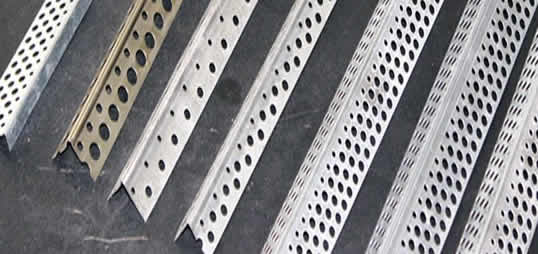 We can produce as per customers' designs and samples. Non metal plastic material perforated angle beads are also available for customers choices.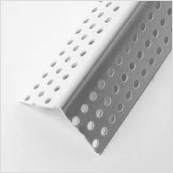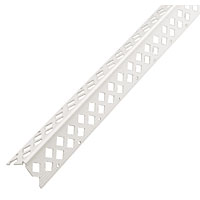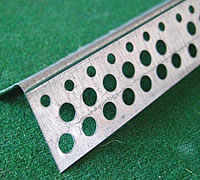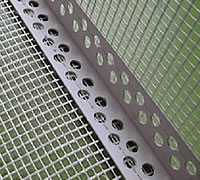 Popular Types: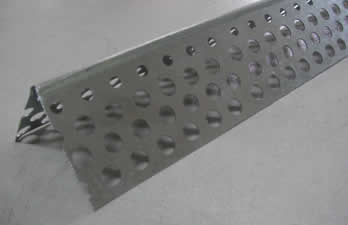 Zinc Plated Galvanised Steel Corner Bead (23x23mm, min. thickness 0,40mm, min. weight 0,29kg/2,5m, min. zinc  Z250)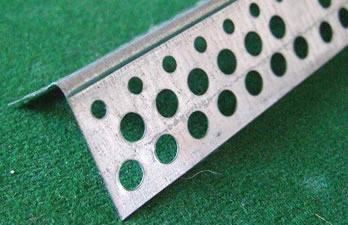 Round Hole Punched Angle Beads, size 23x23mm, length 2.5 Mtr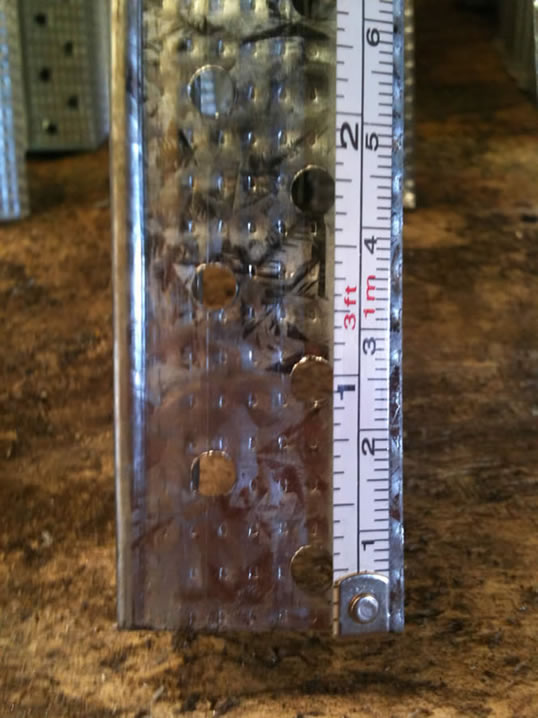 Galvanized metal corner bead of perforated steel G 60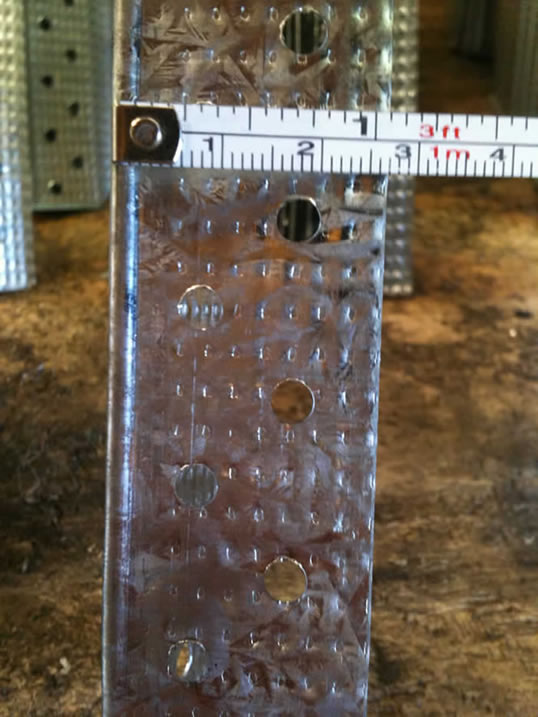 Plastering Sheet Corner Bead Angle 30X30 MM, Thickness 0,4 MM, length 5,5 meters